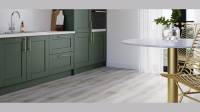 Vinyl (LVT)
Luxury vinyl tile flooring (LVT) has become a popular solution for modern homes and businesses. Designed to mimic real wood and stone, the range of luxury vinyl floors on offer today is remarkable. Stories Flooring supplies some of the best quality LVT floors at unbeatably low prices. No matter your personal preferences, we have a luxury vinyl floor to match them.
Laminate Flooring
Laminate flooring is an affordable alternative to solid hardwood and engineered wood flooring. These floors feature multiple layers and feature an HDF core layer. There is also a decorative layer that uses high-end printing technology to mimic the natural material the floor represents. The surface layer is a wear layer that imparts excellent durability to a laminate floor.
Solid Wood Flooring
Our solid wood flooring is available in a range of different designs, finishes and shades. Each plank is manufactured from a singular piece of 100% natural wood. We have a large selection of high-quality floors to choose from. Warm and elegant, they also boast easy maintenance.
Parquet
Give your home or business a luxurious makeover with our exclusive range of parquet flooring. Renowned for its unique, high-end designs, parquet is one of the most popular flooring types on the market. Whether you require a vinyl parquet or solid wood parquet floor, you will find something to match your requirements in our collection.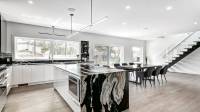 Lvt
Huge range of luxury vinyl tiles by top flooring brands.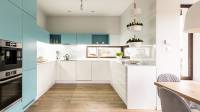 Laminate Flooring
Huge range of laminate flooring by top brands including Quick-Step, Lifestyle Floors, Swiss Krono, Egger and more
Engineered Flooring
Engineered wooden planks are made up of multiple layers with a real wood top layer known as a veneer which gives the floor the appearance of solid wood. The durable construction makes them less prone to warping, therefore allowing them to be installed with underfloor heating. Browse engineered wood flooring by top brands at Stories Flooring. Free samples available.
Solid Real Wood Flooring
Stories Flooring offer a wide range of real wood flooring by leading flooring brands. Browse our collection today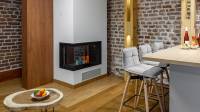 SPC Flooring
Stories Flooring provide a large selection of SPC floors by top flooring manufactures. Fast UK delivery and free samples available.
Great Big Thank You for all the staff at Stories Flooring, all very helpful and friendly would definitely recommend the company.
We came across Stories while doing a google search & took a chance. There customer service was fantastic, delivery was super quick & the product is lovely. We have placed our second order & Scott Evans has been helping us with suggestions & delivery dates & has been excellent throughout. Stories will be our go to for flooring & recommending to others.
Have made several orders now via Chris and every time has been very quick and efficient. Always really helpful and response time is always sharpish!
Excellent service from start to end.
Received really good service from the moment I ordered to the moment the product was delivered. Scott was quick to get back to me with my query before ordering, and went out of his way to to ensure the product was delivered for the date we needed it on by offering to hold it until a week before our kitchen was getting done, and liaising with the courier to ensure the delivery date was when someone was joke to collect it!
This is the second time I've had flooring from Stories flooring. I'm so pleased I found them. This time I dealt with Craig who was confident and reassuring to talk to on the phone. Craig provided me with an excellent service. I think a good way to judge people within an organisation is how they manage when things don't go to plan. I ordered the wrong colour and Craig made it easy for me to send back the flooring arranging new flooring to be re-sent quickly. I have no hesitation in recommending this company and Craig in particular.
The process of quotation, order & delivery of laminated product proved to be smooth and efficient.Craig especially went out of his way to keep me informed at all times. Overall my experience of Stories Flooring has been a wholly positive one.
Really Good Service ordered samples and arrived in a 2 days. Craig was really helpful and advised stock levels, due to trying floor store and a few other online flooring companies and no stock or low . Stories was only company who went the extra mile to help us due property needed to be marketed, the following week and previous supplier ,let us down. We ordered Chelsea Crosby Oak flooring , arrived next day . All batch numbers matched and was really good match to work tops . Highly recommend Stories , they went the extra mile to ensure are project was completed on time. We will using again . Great service and high quality product.
I ordered my flooring from Stories to meet a tight building schedule. Through no fault of Stories the shipment was delayed. I contacted them by phone on a Wednesday and Chris not only found an alternative that they had in stock, but arranged for delivery by Friday. If that wasn't enough the courier then sent the shipment to the wrong depot and Chris again arranged to help resolve that issue.
My experience with Stories was one of first class customer service thanks to Chris.
Didn't know where to start until Scott helped us with the artificial grass, he is very professional, knowledgeable and super friendly will be back to get wood flooring for the house due to Scott
We absolutely LOVE our new flooring
We absolutely LOVE our new flooring! Scott was so helpful and patient whilst making sure we chose the right one for us. It really does look amazing and so easy to keep clean! - thank you
An excellent company with very fair prices. Excellent service from the boys in the office to the cheerful and friendly delivery men. Would recommend this company without hesitation. They were also kind enough to refund me for unused underlay even though it was after 28 days, a very kind goodwill gesture, very much appreciated.
Excellent service took time will me when making requires about produce,and was given good advice. The prices are so cheap best on market I couldn't believe it.As the price for flooring which I wanted in my local stores what sell the same product as stories was less than half the price I had been quoted for exactly the same product .Saved a lot of money flooring going down a treat thanks to Stories flooring 5stars.
I don't like writing reviews but I'm happy to do so this time.
Best price by miles, easy to order, quick delivery by a nice guy, stuff in good condition.
Great price. Easy website to navigate. No hidden extras.
Highly recommend top rate service
I was recommended Lifestyle Flooring by a friend. I ordered the samples, they came fairly quickly, once I made my decision I rang to discuss my order. The sales guy CHris was really helpful explaining the sizing and different features on the tiles through to the estimated delivery. I ordered the amtico tile and could not believe how much cheaper this was Compared to the price quoted by my local high street store.
Very friendly and helpful. ordering system was easy to use and contained full information about the product.
I phoned lifestyle flooring to see if they had my preferred flooring in stock, and to see if they could price match with a competitor. The first person I spoke to said someone would check, and ring me back, which they did. The next guy on the phone was very helpful, and confirmed they would price match, and that the flooring I wanted was in stock, he then sent me an email with a link, explaining how to purchase the flooring at the agreed lower price. I ordered,chose a convenient delivery date and waited for my flooring to arrive. On the day of delivery, I was phoned to let me know when the delivery was within an hour of arriving. I received my flooring in perfect condition, and delivery guy was also super helpful, carrying 14 packs of heavy flooring up the long driveway to my house, and all with a smile!
A very good service, great price, and a hassle free purchase from start to finish, which seems to be a rare thing these days.
Excellent all round service from friendly helpful advise on the phone to the simple ordering online.
I rang as I wanted some reassurance before purchasing. The chap I spoke to was brilliant, went above and beyond to help me. He sent emails instantly to confirm the sale, and even got me a delivery a few day after so I was really pleased.
Hassle free ordering and very quick delivery very happy will definitely use in future