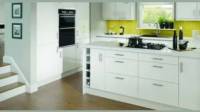 Kitchens
All tough we are a kitchen supplier in Nottingham kitchen fitters nottingham and kitchen appliance suppliers we are also kitchen planners Nottingham we will travel to other destinations with our goods. our prices are also very competitive and we aim to beat the likes of b&q takeaway kitchens.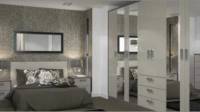 Bedrooms furniture
tradePip! offer a wide range of freestanding quality bedroom furniture and we are furniture suppliers of other great furniture to order but we are also great bedroom installers of made to measure bed room products.
Bathrooms
We now offer wide range of Adapted bathrooms shower enclosures seating shower units shower toilet units curtain rails and curtains floor former's pumps all designed and expertly fitted to make life easy we can create build new spaces by extensions, garage conversions, room alterations, and remodeling to accommodate your new wet room style adapted bathroom project which would be fully project managed by tradePip!
Really impressed with the service that Grant & Gary have provided! The whole process was really easy from getting the initial quote using the online form to the processes of payment & receipts. Very professional. We came across a small problem with the hob/splash back not being fixed properly, Grant arranged for someone to sort this issue out promptly. I had the tiles fitted yesterday by Gary and he did an excellent job! I highly recommend
Have seen the top quality of work done by grant and his team time and time again by working a long side him. He goes beyond by making sure his customers are all ways happy and keeping them up to date with the progress.
And his eye to detail is the best
Used for a plumbing repair with excellent service. And also purchased custom built fitted wordrobes through them aswell. Very helpful with the service.
Great service and top quality workmanship.
Grant and his team were professional and curtious throughout the job