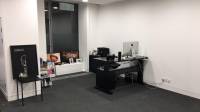 IT Relocation
Are you planning for an IT relocation in London? A secure and stable data and IT infrastructure are vital. An IT move can be complex and challenging. That is why you need professionals to help you along the way and move you smoothly.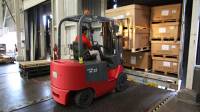 Machinery
Carefully planning and understanding heavy plan management is essential for successful machinery removals. You will get a dedicated project manager so your project can be dealt with according to your needs.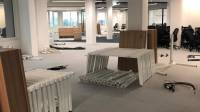 Warehouse
When you need a warehouse relocation, you need an expert who can deliver the job, a team of porters and drivers who can move your equipment from point A to point B. Here we provide you removal services for machinery, shelving, and associated warehouse IT equipment transportation and relocation.
Office Clearance
Office Clearance London caters individually to each client so you can pick and choose from our comprehensive services to create a tailor-made package that fits your needs. We leave nothing behind, even completing the clearance with a sweeping of the floor! Whatever you need cleared, we guarantee an efficient and timely office clearance service.
Laboratory Relocation Specialists
If you are planning laboratory removals, look no further. As one of the leading laboratory relocation specialists in the UK, we can assist you regardless of the size and specialism. A laboratory move can represent a complex logistical challenge, therefore you can rely on our exceptional technical expertise for research as usual.