Rail Services
RWB Group UK has a rail division that consists of consultants and industry professionals who provide track and rail maintenance services to the rail industry. Our rail services include track maintenance, fence construction, utility mapping, civil works & maintenance, watercourse maintenance, flood response, environmental site investigations, tree & shrub clearance, drain clearance, and liquid waste disposal.
Utility Surveying
RWB Group UK specialises in utility surveying and has worked with a wide range of commercial and industrial clients across the UK. We provide accurate and comprehensive plans of all of your underground services and assets so that you can gain a better understanding and make informed decisions.
Drainage & Wastewater Services
RWB Group UK offers best-in-class drainage and wastewater services that are carried out by fully qualified engineers. Our comprehensive range of services includes Sewer Cleaning, Drain Unblocking, Culvert Cleaning, Emergency Sewer Cleaning, Drain Investigations & CCTV surveys, UV-CIPP Relining & Repairs, Pollution Investigations, Flood Response Services, Watercourse Maintenance, GNSS, GIS, GPS, Sonar Mapping, Drain Clearance, and Liquid Waste Disposal.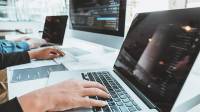 Insurance Repairs
RWB Group UK works with insurers, brokers, loss adjusters, and policyholders to deliver tailored repair solutions for all types of incidents relating to drainage, property damage, and water services. Our repair services cover Water Damage, Drainage Investigation Surveys, Drain Repairs, Leak Detection & Repairs, Storm Damage, Smoke & Fire Damage, Flood Damage, Remediation Specialists, and Subsidence Damage.